Are you looking for an excuse to dress up, post-holidays?  Well, look no further.  Carnival (traditionally known as Carnivale, in Italian), the period of time leading up to Mardi Gras, begins after the twelfth day of Christmas, January 6th.  Traditionally, from this time until Fat Tuesday—the night before Ash Wednesday, six weeks before Easter—there was revelry.  People tried to use up all their cheese, bread, and other treats before Lent—in Catholicism, a time of giving up indulgences such as meat and alcohol.  Jambalaya, wine, and cake, anyone?  Since Fat Tuesday lands on February 17th, it's time to get started on your costume making!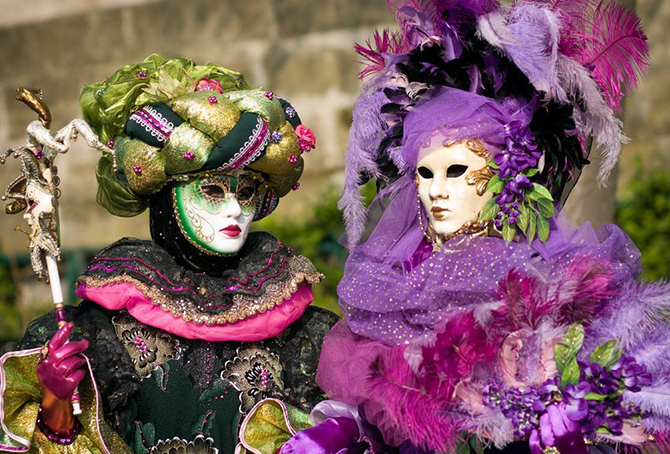 The Mardi Gras colors of purple, green, and gold (representing justice, fidelity, and power) were chosen because they were the family colors of the Romanov family—since Alexis Romanov, Grand Duke of Russia, had landed in New Orleans in search of a woman.  So there was a parade thrown in his honor, as well as a masked ball—hence the tradition of a ball, a king and queen, and the theme of royalty that still pervades festivities today.
Based on this information, there is a lot you could do toward dressing up creatively, while still fitting in one of the traditional Mardi Gras themes.  For example, you could dress all in gold, and declare yourself to be Power!  How about a scepter or wand, a gold robe or toga, golden sandals and bangles?  Athena, anyone?  Your outfit can be as outlandish or elegant as you like—it's up to you!  If you're at a loss for finding a golden dress or robe, there's always gold spray paint for textiles to help transform that old T-shirt into a fabulous glittery top ready for display.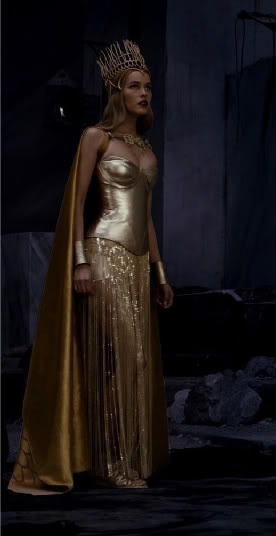 Or you could dress up as a King Cake! In addition to giving out miniature pieces of cake on a tray, you could wear a crown and have a miniature baby figurine hidden somewhere in your hair or on your outfit, for revelers to find.  (The latter idea is based on the tradition of hiding a small plastic infant figurine symbolizing the baby Jesus inside the King Cake—and whoever finds the figure gets to make the cake next year.)  Just be careful with the implementation of that idea—you don't want to invite unwanted attention!  As for the icing, go crazy with the purple, green, and gold: try bright stockings for arm coverings, legwarmers, and a fun, brightly colored wig!  Oh, and silly string: have you ever thought of a better use for it?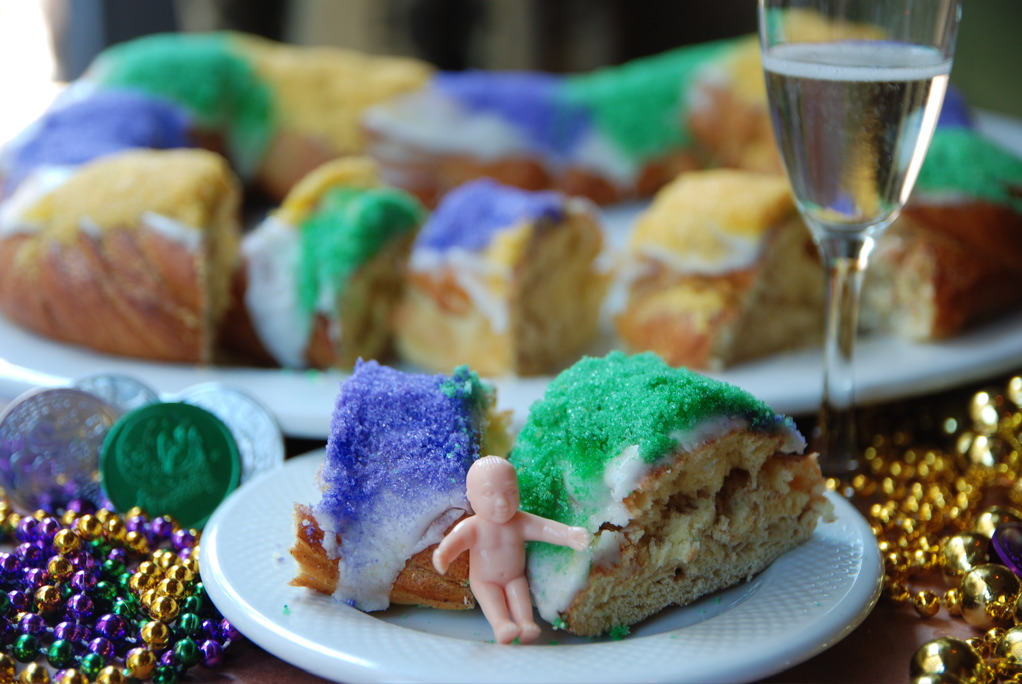 Remember the theme of royalty? So, think of the different roles and variations of those titles: King, Queen, Court Jester, Lady in Waiting, Falconer, Maid of Honor, Knight, Page, etc.  Perhaps you can convince a friend or two to dress up as the royal court with you!  The key to looking like an aristocratic member of the court is to dress in rich jewel tones like deep purple, ruby red, emerald green, royal blue, and bright gold.  Velvet helps, too—faux or not. Oh, and you don't have to be male to play one of these characters, of course!  Look to Gwyneth Paltrow's squire outfit from Shakespeare in Love for inspiration: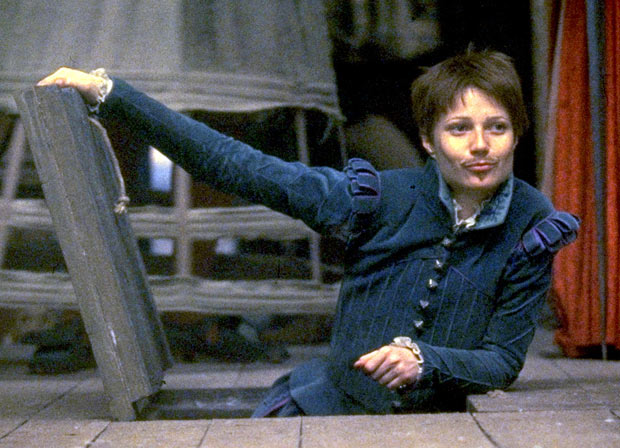 So go, revel in your mortal pleasures before the Lenten season descends upon us.  Don't forget your mask and your beads!  And remember: Mardi Gras started with a parade.  So grab your closest friends, form a line, get thee downtown, and start your own miniature parade!  You can't have a party without friends—so be sure to be silly with them while you can!